Mosaic Bugyo
---
I want to erase every mosaic before it is born. All the universe, all the mosaics of the past and future, with my own hands.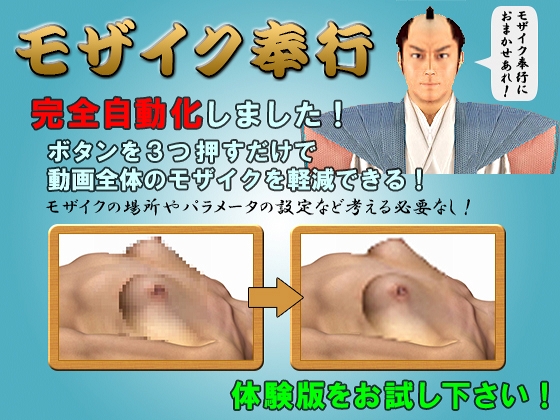 DLsite(Distribution has ended)
This software was created before the advent of Deep Learning in this world. The source code is still available, and I would like to upgrade it someday to incorporate Deep Learning.